About us
Greeting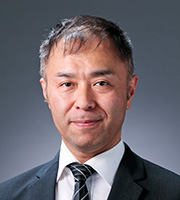 At CRBOX, we design and manufacture CRBOX brand power
supply modules, linear amplifiers and a variety of custom products.
Our products have been widely adopted by numerous major
companies in various fields.
We relentlessly challenge to deliver fine products to accomplish
your needs, to remain being your good partner.
Hitosi Kikuti, President & Representative Director
CRBOX Co., Ltd.